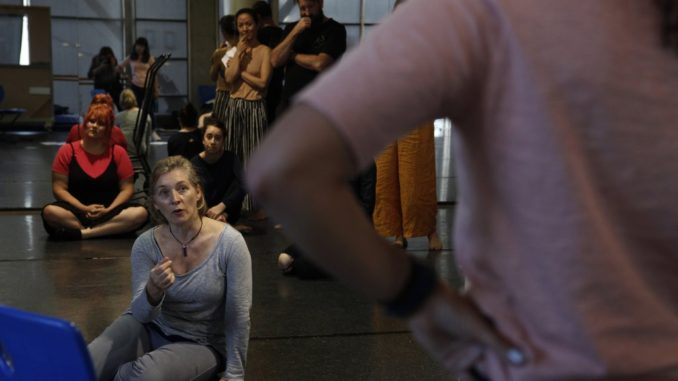 Reprinted from The New York Times by Clarissa Sebag-Montefiore on January 22, 2019.
In the soft afternoon light, men and women huddle in groups, their images reflected in floor-to-ceiling mirrors. Some kiss. Some fondle one another. Some touch fingertips, tension sizzling.
This isn't a nightclub or an orgy. The men and women are actors. And they're taking part in an "intimacy workshop" — part of a growing trend to carve out safe spaces in the theater and film industries.
At the helm is Ita O'Brien, a London-based "intimacy coordinator." A former dancer and director, she — along with other intimacy coordinators and specialized stunt people — is emerging as a powerful influence in an industry grappling with the fallout of #MeToo. …