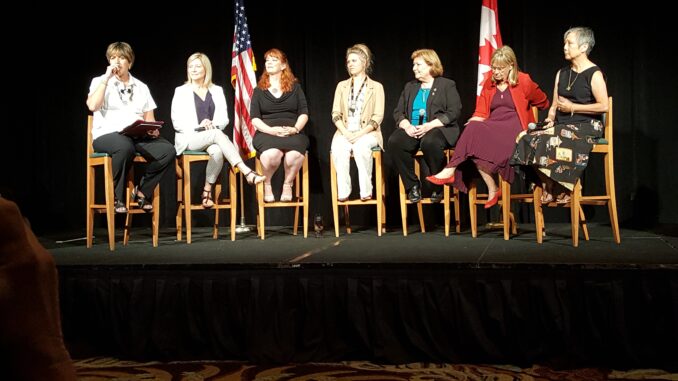 The IATSE Women's Comittee presented a series of short speeches and panel discussions at the labor federation's 68th international convention in Fort Lauderdale on Sunday.
The speaker list included Editors Guild National Executive Director Cathy Repola, IATSE International President Matt Loeb, US Senator Elizabeth Warren (by videotape), Colleen Glynn, Barbara Byers, with closing remarks by Amanda Sager. There were also two panel discussions. The first, a "Conversation with Trailblazers" was moderated by Cecilia Friederichs and featured C. Faye Harper, Cherie Herbert, Debbie Reid and Barbara Robinson. A second "Industry Panel" was moderated by Cathy Repola, with panelists Dana Gaudet, Dawn Gilliam, Maysie Hoy, Cindy Jennings, Christina Kasperczyk, Eileen Macdonald and Jeannine Oppewall.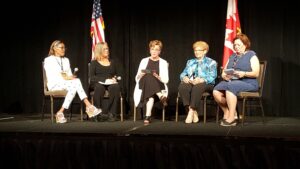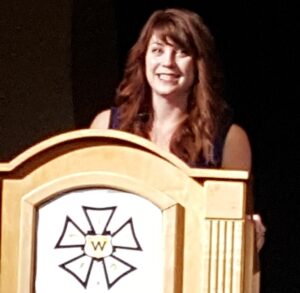 The program's closer was Amanda Sager, Sound engineer and president of IA local 154.