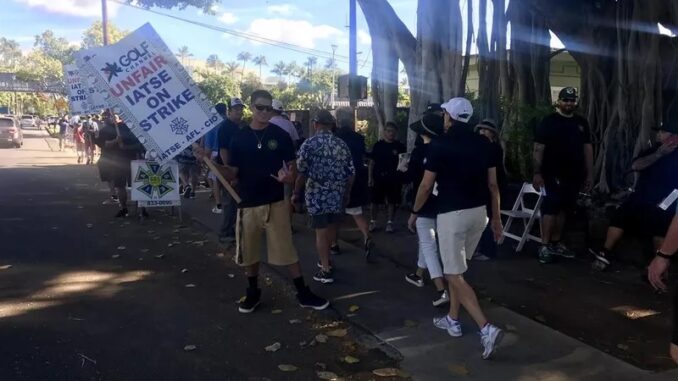 Reprinted from Golf Week by the USA Today Network on January 25, 2017.
The Golf Channel will return to normalcy after IATSE Technicians ratified a contract to end the strike that affected the last couple of tournaments on the channel.
The strike lasted about one and a half weeks and crews involved included cameramen and technicians that handled things like broadcast graphics. While the channel was able to finish the Sony Open, where the strike began, and put together the CareerBuilder Challenge, it did not go unnoticed that the quality was diminished.
The crews will receive wage increases that will bring them closer to the standard industry rates and increases in health care contributions from the employer. …