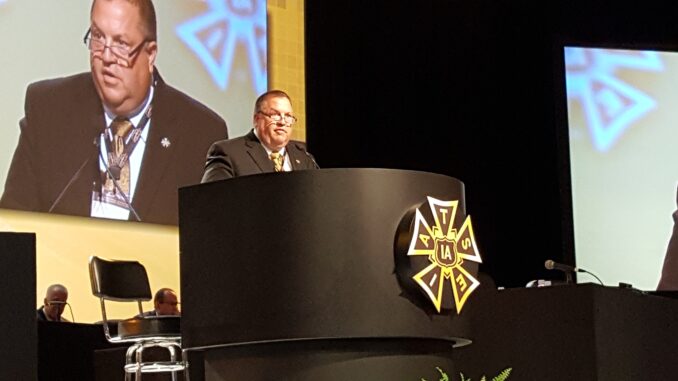 Reprinted from Deadline Hollywood by David Robb on November 7, 2018.
IATSE president Matt Loeb is hailing Tuesday night's election returns as "a victory for working people all across the country," saying that "IATSE-supported candidates won in almost every state where we competed."
One of those winning candidates was Democrat Katie Hill, who unseated Republican Steve Knight in a tight congressional race in Southern California. IATSE's political action committee contributed $5,000 to her campaign, but it also gave $1,000 to Knight, who conceded the race today.
The vast majority of its PAC's nearly $450,000 in campaign contributions went to Democrats, but it also gave $2,500 to incumbent Republican Congressman Brian Fitzpatrick, who narrowly defeated Democratic challenger Scott Wallace in the race to represent Pennsylvania's 8th congressional district. It also gave $2,500 to the campaign committee of Bob Goodlatte, the outgoing Republican chair of the House Judiciary Committee, who did not seek re-election. ..