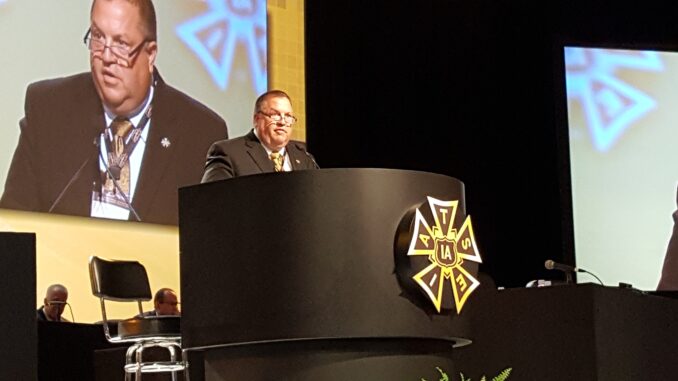 Reprinted from Variety by Dave McNary on March 13, 2020.
The head of the International Alliance of Theatrical Stage Employees has called for the federal government to provide relief for entertainment industry workers displaced by the coronavirus pandemic.
Matthew D. Loeb, international president of the IATSE, made the announcement Friday. IATSE represents more than 140,000 below-the-line workers in the entertainment industry in North America.
"As social distancing measures are enacted and events and projects across all sectors of the entertainment industry are canceled, it's become clear that the COVID-19 crisis requires decisive action from our Federal Government to support displaced entertainment workers," Loeb said.
"Right now, thousands of our members across all sectors of the entertainment industry are suffering financial hardship because of government mandated cancellations," he said. "Entertainment workers shouldn't be collateral damage in the fight against the COVID-19 virus." …