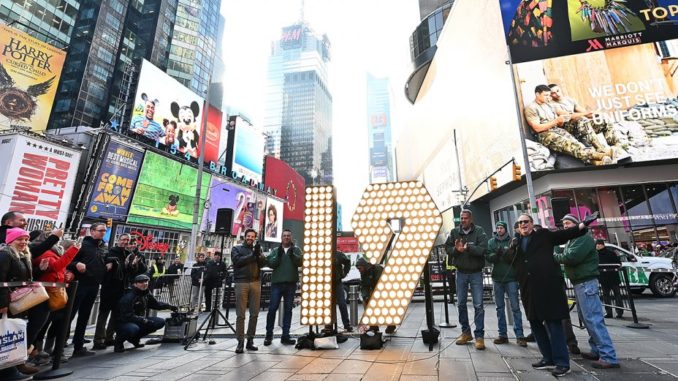 Reprinted from The Hollywood Reporter by Jonathan Handel on January 11, 2019.
The Actors Equity strike, in its fifth day, targets the development process used by new shows, especially musicals.
SAG-AFTRA and IATSE threw their support behind a strike called Monday by Actors Equity, telling The Hollywood Reporter that they supported the stage performers' union action against the lab process used to develop new Broadway shows, particularly musicals.
Meanwhile, Equity itself issued a statement warning non-union actors and stage managers that they will be permanently prohibited from joining the union in the future if they take work that is subject to the strike. …
"The development lab system keeps Broadway running by creating the shows that go on to become long-running hits and create jobs for years," said IATSE international president Matt Loeb. "The Equity actors who bring these shows to life play a huge and underrated role in creating live theater in New York and across the country. They deserve fair pay for their work and dedication, just like all working people in the entertainment industry. We stand with them as they fight for a fair contract." …