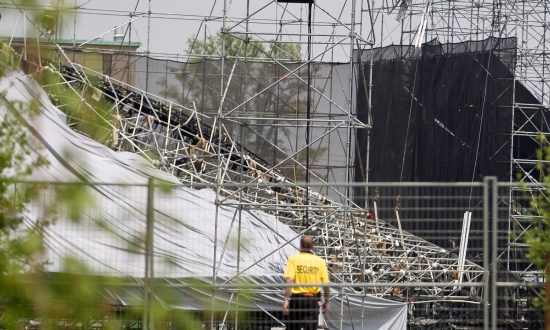 Reprinted from The Toronto Globe and Mail on April 10, 2019. It is unattributed.
A coroner's inquest into the death of a drum technician who was crushed when a stage collapsed before a Radiohead concert in Toronto is recommending that companies that build temporary stages for events undergo licensing.
Jurors examining the circumstances surrounding the death of Scott Johnson also suggest that riggers who work on performance venues in Ontario go through a certification process similar to what's in place for electricians.
The jury issued 26 other recommendations that largely echo those proposed at the inquest by the coroner's counsel and other parties earlier this week, all aimed at preventing such deaths in the future. …
IATSE Supports Jury's Safety Recommendations Following Coroner's Inquest of Radiohead Stage Collapse
Reprinted from an IATSE website by Matthew Cain on April 10, 2019.
IATSE welcomes the valuable recommendations the jury has returned Wednesday in the coroner's inquest concerning the Radiohead stage collapse at Downsview Park in Toronto on June 16, 2012, which tragically claimed the life of drum technician Scott Johnson. The recommendations are comprehensive and evidence an understanding of health and safety issues facing the live performance industry.
Although our members were not present that day, IATSE provided valuable information to assist the jury with specialized knowledge of the industry, and to propose recommendations which advance workplace safety. The jury heard from 27 witnesses and considered the appropriate recommendations to ensure such a tragedy never occurs again.
The recommendations call for broad changes to the oversight of demountable event structures and the supervision of work on site, with the intention of protecting workers. A number of recommendations are directed at various levels of government, the body governing engineers, labour, employers, and promoters and operators of live performance events. Highlights of the more than 24 recommendations returned by the jury include compiling a "Scott Johnson Book" of safety regulations, amendments to the Building Code and the Occupational Health and Safety Act with respect to demountable event structures, and recommendations that an engineer be present at the construction of these structures. …