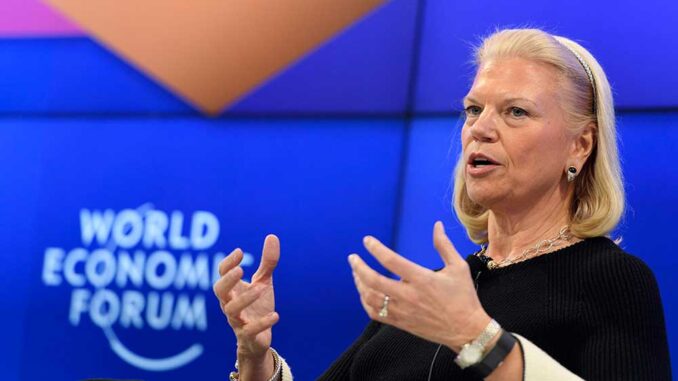 Reprinted from Investor's Business Daily by Bloomberg News on January 23, 2017.
On the eve of a summit last month between technology executives and then-President-elect Donald Trump, IBM (IBM) Chief Executive Ginni Rometty publicly pledged to hire about 25,000 US workers and spend $1 billion on training over the next four years.
She didn't mention that the tech giant was also firing workers and sending many of the jobs overseas.
In late November, IBM completed at least its third round of firings in 2016, according to former and current employees. They don't know how many people have lost their jobs but say it's probably in the thousands, with many of the positions shipped to Asia and Eastern Europe. …