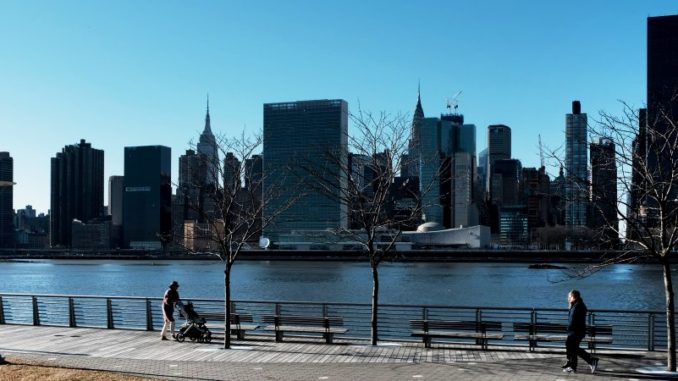 Reprinted from Inc by Bill Saporito on February 14, 2019.
"Amazon to New York City: Drop Dead," writes Bill Saporito in Inc. "Reacting to a fierce storm of criticism over its $3 billion incentive agreement with New York City and New York State, Amazon said it was taking its HQ2 and the potential of 25,000 new jobs and blowing town.
"Well, not quite. 'We love New York, its incomparable dynamism, people, and culture,' the company said in a statement. So much so that there are 5,000 Amazon employees here, and the company says it will continue to grow here.
.
New York Unions and Amazon had a 'Productive Meeting,' Then Came a Shock
Reprinted from The New York Times by Natalie Kitroeff on February 14, 2019.
When Amazon announced Thursday that it was abandoning plans for an additional corporate headquarters in New York, no one was more surprised than the union leaders who were in talks with the company the day before.
On Wednesday, New York Governor Andrew Cuomo brokered a meeting between labor leaders and Amazon executives that resulted in a tentative agreement to hash out ground rules for how the company would respond to efforts by workers to unionize, according to the head of the retail workers' union and another person who was present.
Labor groups had resisted Amazon's plans for a vast Queens office complex partly because of what they saw as the company's hostile relationship to unions. One of the main sticking points was a newly opened $100 million Amazon warehouse on Staten Island's west shore, where the retail union is trying to organize the 2,500 workers. …