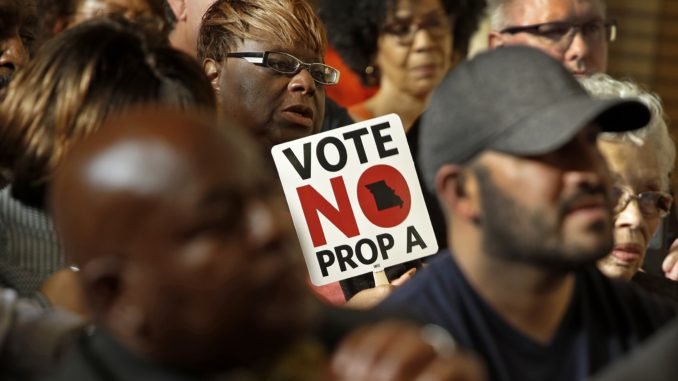 Reprinted from The New York Times by The Associated Press on August 4, 2018.
On the heels of a US Supreme Court ruling weakening public-sector unions, labor's clout is being put to a new test by a voter referendum in Missouri over whether the state should ban compulsory union fees in all private-sector workplaces.
The statewide vote in Tuesday's primary on a so-called right-to-work law could be a watershed moment for unions, if they can halt what has been a steady erosion of strength in states with historically deep-rooted support.
"The timing of this is essential. I think everyone wants to write the labor movement's obituary," national AFL-CIO secretary-treasurer Liz Shuler said. But "it's going to energize and activate us and show that we fight back." …