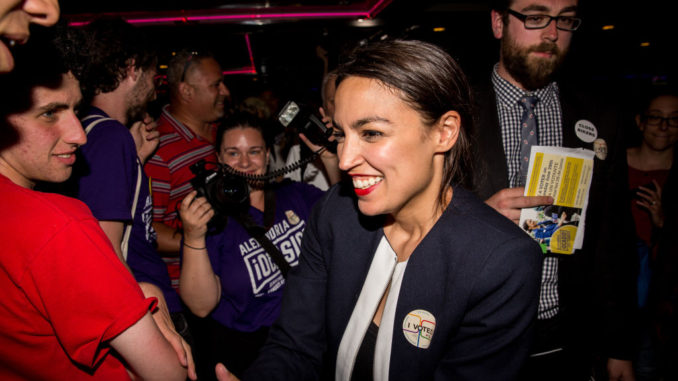 Reprinted from Jacobin by Ben Beckett on November 27, 2018.
"Over the past week and a half, Alexandria Ocasio-Cortez's impromptu Instagram videos have become a hit," writes Ben Beckett for Jacobin. "Major publications have marveled at her ease in front of the camera and her genuine, relatable manner — whether she is touring the Capitol or doing laundry and making dinner.
"We should commend Ocasio-Cortez for making herself so accessible to average people while showing that she is one. Doing chores dressed in sweats, she fielded questions from viewers on matters like a federal jobs guarantee, reforms to labor law, marijuana legalization, and her thoughts on challenges to Nancy Pelosi's bid to regain the House speakership. Her intelligence and nuance in speaking off the cuff is a stark and welcome contrast to the usual meaningless soundbites we hear from most of the political class.
"Ocasio-Cortez's social media posts have particularly spoken to young women. As Madison Feller put it in Elle, 'Ocasio-Cortez is completely demystifying a process that had once been thought of only as the provenance of those old, white men. She makes politics seem relatable, doable, possible for any young person watching. Suddenly, entering the political sphere doesn't seem so scary after all.' …