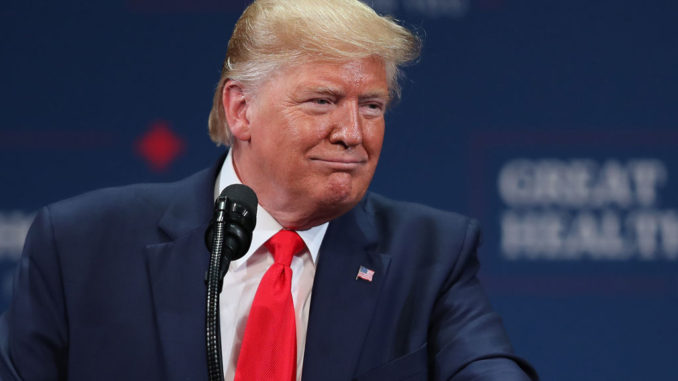 Reprinted from Jacobin by Paul Prescod on October 9, 2019.
"I know these people well, you wouldn't believe it. I know them too well. I know them too well. They cost me a lot of money. (Laughter.) I spent a lot of money, but I love them, and they're great, and their people are fantastic … And it's time that we give you the level playing field you deserve."
"This kind of pro working-class banter from Donald Trump, speaking to the North American Building Trades Union in 2016, was a common feature throughout his presidential campaign," writes Paul Prescod in Jacobin. "Sorely lacking from the Clinton campaign, this rhetoric and demeanor helped Trump position himself as an insurgent candidate who would fight for the working class once in office.
"Unsurprisingly, the Trump administration's first term has failed working people. Besides not delivering on certain grand promises, he has managed to launch a multifaceted assault on the labor movement that is achieving what many Republicans and neoliberal Democrats have been wanting for years with the help of the Supreme Court, the NLRB, executive orders, and deregulation.
"Beyond the ridiculous headline-grabbing tweets and the continuous culture-war baiting, Trump represents an existential threat to the labor movement and the institutional means through which working-class people can fight back against ramped-up neoliberalism. …