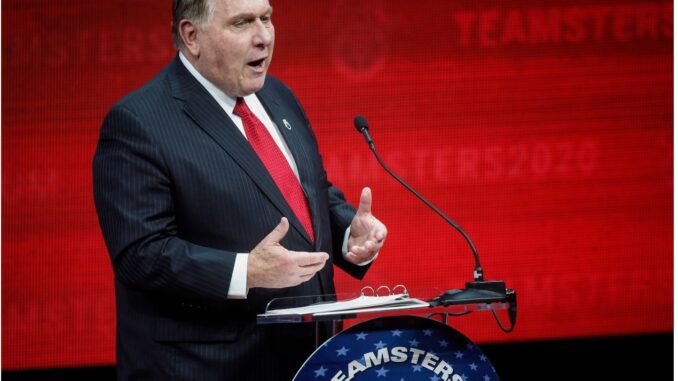 Reprinted from The Wall Street Journal by Paul Ziobro on February 21, 2020.
Teamsters union President James P. Hoffa said he won't stand for re-election when his current term ends in March 2022, after more than two decades atop the powerful labor group.
Hoffa, a Detroit labor lawyer and son of former Teamsters boss Jimmy Hoffa, has faced challenges to his continued leadership, including a contested election in 2016. He has been elected general president five times.
"I am proud of what we have achieved and continue to accomplish," the 78-year-old wrote in a memo Friday to Teamsters officials, announcing his decision not to seek re-election. The Detroit News earlier reported Hoffa's decision.
Hoffa's exit would open up the race to lead the International Brotherhood of Teamsters labor union, which represents 1.4 million people, from Detroit auto workers to United Parcel Service Inc. drivers. The Teamsters for a Democratic Union, a group that has opposed Hoffa's leadership, is running a slate headed by Boston Teamsters leader Sean O'Brien. …