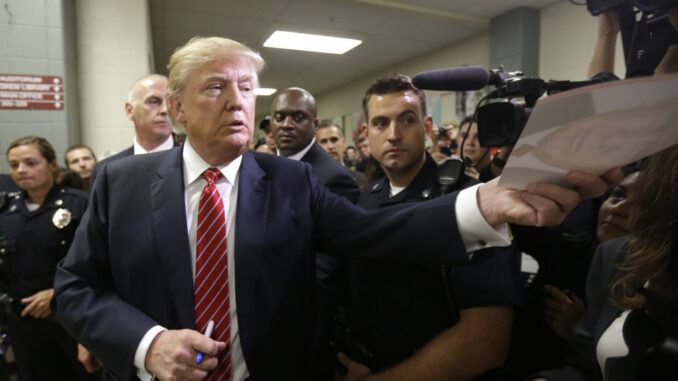 Reprinted from The Huffington Post by Dave Jamieson on November 9, 2016.
"Back in January, the labor group Working America raised an alarm for Democrats: Their canvassing near Pittsburgh and Cleveland suggested Donald Trump had undeniable appeal in areas with high union membership," writes Dave Jamieson in The Huffington Post. "His outsider message, built on assailing trade deals such as NAFTA, was resonating with white folks with union cards who might normally vote Democratic.
"That became the conventional wisdom. But as time passed and the summer wore on, unions said that Trump's support among union members was overblown. The AFL-CIO union federation, which rarely releases its own internal poll numbers, produced some data from Midwestern states showing Trump's strength with union workers falling off a cliff. They said he was polling worse than Mitt Romney was among that demographic in 2012.
"The message: Everybody relax. Union workers won't be there for Trump at the end of the day. But like so many other polls and prognostications (including ours, and just about everybody else's), that one didn't look so hot on November 9. Turns out Working America's early read was the right one, and unions had plenty of reason to fear Trump's draw with working-class union households. …