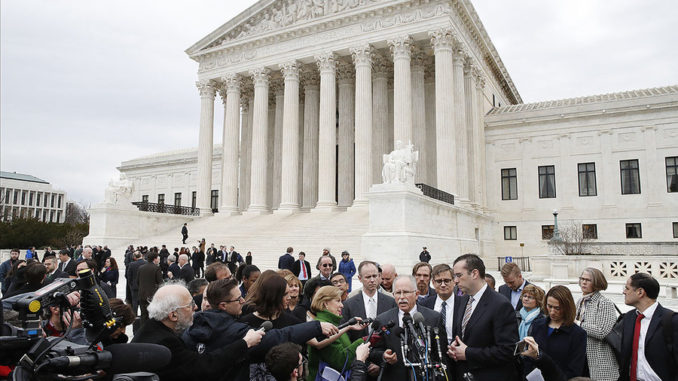 Reprinted from The Illinois State Journal-Register by Doug Finke on June 22, 2018.
A long-awaited US Supreme Court ruling on public employee unions will wait a while longer.
The court issued opinions in four more cases [last] Friday, but Janus vs. AFSCME was not among them. The next day the court is expected to issue opinions is Monday. Barring extraordinary circumstances, the court is expected to rule in the case next week [now this week], which is the final week of the Supreme Court's current term.
The case is named after Mark Janus, a child support specialist for the state Department of Healthcare and Family Services. The job is a union position under the American Federation of State, County and Municipal Employees.
Janus is not a member of the union, but is required to pay "fair share" dues which are less than a union member pays. The dues are meant to offset the cost of the union negotiating labor contracts and undertaking other activities that benefit members. …