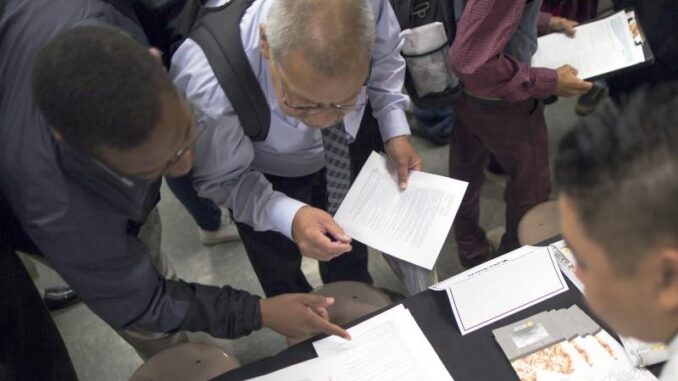 Reprinted from The New York Times by Reuters on January 5, 2017.
The number of Americans filing for unemployment benefits fell to near a 43 year-low last week, pointing to further tightening in the labor market.
Initial claims for state unemployment benefits dropped 28,000 to a seasonally adjusted 235,000 for the week ended December 31, the Labor Department said on Thursday. That was close to the 233,000 touched in mid-November, which was the lowest level since November 1973.
Claims for the prior week were revised to show 2,000 fewer applications received than previously reported. But with claims data for six states and one territory estimated because of the New Year's holiday, last week's drop likely exaggerates the labor market's strength.
The four-week moving average of claims, considered a better measure of labor market trends as it irons out week-to-week volatility, fell 5,750 to 256,750 last week. …