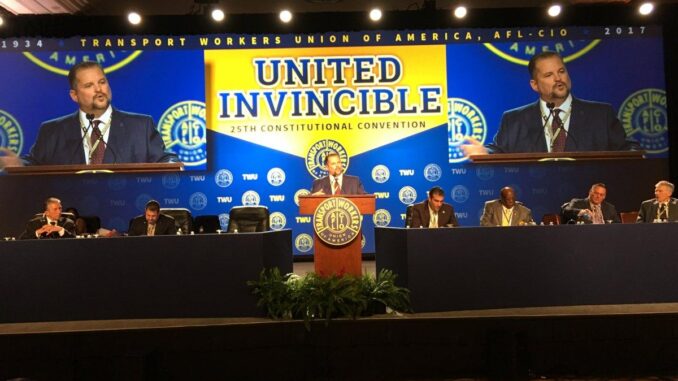 Reprinted from The New York Daily News by Ginger Adams Otis on September 26, 2017.
Transport Workers Union members elected John Samuelsen to his first four-year term as president Tuesday at the union's annual convention in Las Vegas attended by New York Governor Cuomo.
Samuelsen, a former [mass transit] track worker who became the head of TWU Local 100, stepped into the role of international president in May 2017 when the incumbent retired mid-term.
He faced one challenger on Tuesday, Joe Campbell, former TWU chairman of the car equipment division and staffer under Samuelsen's predecessor Roger Touissant.
Samuelsen won by a landslide, 364 to 36. …