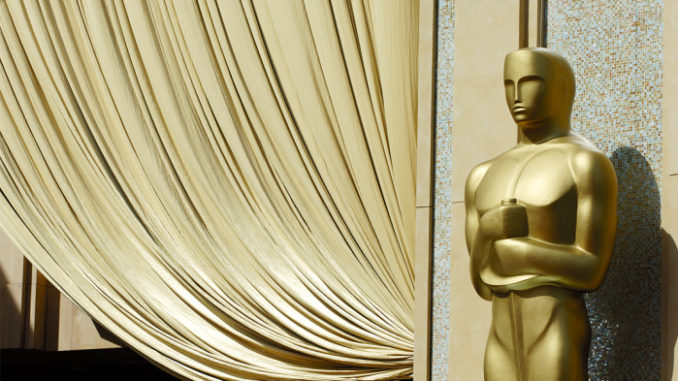 Reprinted from The Los Angeles Times by Josh Rottenberg on January 13, 2020.
An awards season that had been short on clarity and long on surprises came into focus Monday morning as the nominations for the 92nd Academy Awards were announced, with nine films representing a wide range of genres earning best picture nods and the dark comic-book smash Joker leading the field with 11 nominations.
Close behind with 10 nominations apiece, including best picture, are the World War I epic 1917, Quentin Tarantino's 1960s fantasia Once Upon a Time … in Hollywood and Martin Scorsese's gangster epic The Irishman. Along with Joker, the other nominees for best picture are Ford v Ferrari, Jojo Rabbit, Little Women, Marriage Story and Parasite, the latter of which became the first South Korean film to earn a nod for the academy's top prize. …
On the diversity front, the academy narrowly avoided a reprise of the #OscarsSoWhite controversy that had dogged it in recent years. But only by a single nomination. With [Jennifer] Lopez left off the list, along with such other contenders as The Farewell star Awkwafina and Us star Lupita Nyong'o and Just Mercy supporting actor Jamie Foxx, [Cynthia] Erivo was the only person of color among this year's acting nominees.
Netflix made a strong showing with 24 nominations, the most of any studio. But although the streaming giant has made steady gains in its pursuit of Oscar glory — last year it earned 15 nominations, and in 2018 it earned eight — it remains to be seen whether it can go the distance and take home the best picture trophy it has long coveted. At this year's Golden Globes, Netflix managed to convert its 17 film nominations into just a single win. …
FILM EDITING:
Michael McCusker and Andrew Buckland, Ford v Ferrari
Thelma Schoonmaker, The Irishman
Tom Eagles, Jojo Rabbit
Jeff Groth, Joker
Yang Jinmo, Parasite
SOUND MIXING:
Gary Rydstrom, Tom Johnson and Mark Ulano, Ad Astra
Paul Massey, David Giammarco and Steven Morrow, Ford v Ferrari
Tom Ozanich, Dean Zupancic and Tod Maitland, Joker
Mark Taylor and Stuart Wilson, 1917
Michael Minkler, Christian Minkler and Mark Ulano, Once Upon a Time … in Hollywood
SOUND EDITING:
Donald Sylvester, Ford v Ferrari
Alan Robert Murray, Joker
Oliver Tarney and Rachael Tate, 1917
Wylie Stateman, Once Upon a Time … in Hollywood
Matthew Wood and David Acord, Star Wars: The Rise of Skywalker