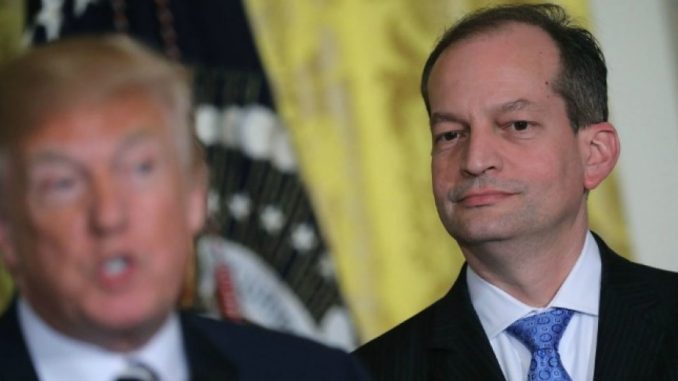 Reprinted from Common Dreams by Julia Conley on February 21, 2019.
A US District judge ruled Thursday that US Labor Secretary Alexander Acosta committed a crime in 2007 when, as a US prosecutor at the time, secretly gave a lenient plea deal to a politically-connected billionaire accused of sex trafficking underage girls.
In a case brought by victims of billionaire and Trump associate Jeffrey Epstein, Judge Kenneth Marra found that Acosta and other federal prosecutors violated the Crime Victims' Rights Act by brokering a plea deal with Epstein, allowing him to serve only 13 months in a county jail for his crimes, and then sealing the agreement.
The ruling came nearly three months after the Miami Herald's explosive report on the plea deal, which prompted the Justice Department to begin investigation into the prosecutors' conduct. …