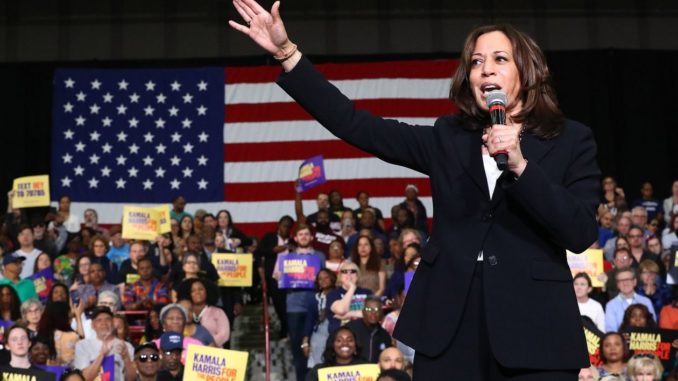 Reprinted from The Wall Street Journal by Reid Epstein on March 26, 2019.
California Senator Kamala Harris is proposing a $315 billion plan to increase pay for public-school teachers, an effort to address the gap in pay between educators and other professionals that would financially reward a loyal Democratic Party constituency.
The Harris proposal, the first from a 2020 Democratic presidential candidate to address public education through high school, would aim to provide the average public-school teacher a $13,500 pay raise, an amount Ms. Harris's campaign said correlates with the gap in pay between teachers and others with similar levels of education.
Harris would seek to have the federal government provide "an immediate federal investment" to provide 10% of the pay gap and then incentivize state governments to increase salaries. Her plan would have Washington provide 75% of the additional funding for salaries if states agree to maintain long-term investments. …