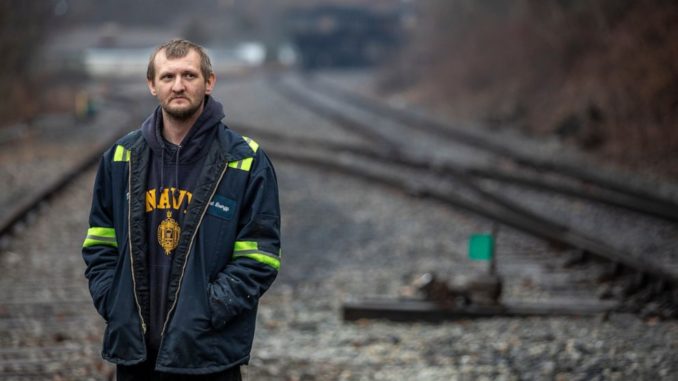 Reprinted from The Lexington Herald-Leader by Will Wright on January 15, 2020.
The three-day protest of Kentucky coal miners who blocked a railroad track in fury over unpaid wages ended Wednesday night in a victory for the few miners who remained, with the company paying all wages demanded by a small band of miners in Pike County who blocked a train and drew national attention to their cause.
Dylan Davidson, a mining machine operator and roof bolter for American Resources Corporation, and one of the few miners who remained Wednesday, said the small group of protesting miners packed up and left at nightfall after receiving payment for overtime pay, vacation days and all other money owed to them for work they had already completed.
The victory comes in stark contrast to miners formerly employed by Blackjewel, LLC., who spent months camped out along a set of railroad tracks in Harlan County last year after the company laid off hundreds of employees without pay for weeks of work. …