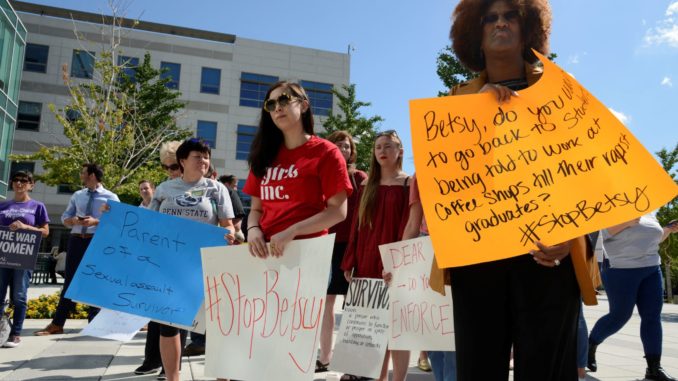 Reprinted from Politicus by Leo Vidal on April 13, 2018.
Secretary of Education Betsy DeVos and the Koch Brothers are funding a right-wing network that is behind a new secret initiative attempting to discredit teacher walkouts while harming teachers' unions.
There is a nationwide network of right-wing thinktanks that has begun a public relations offensive to counter the positive press being received by the teachers' strikes that have occured in several states and seem to be spreading throughout the country. The strikes have erupted as the nation's educators finally are taking action to protest cuts in education funding that have led to low pay, underfunded schools and intolerable working conditions.
This network has been distributing what they call a "messaging guide" for anti-union activists, which is essentially a three-page document filled with anti-teacher and anti-union talking points. The guide describes the teacher walkouts as hurting low-income parents and their children. …