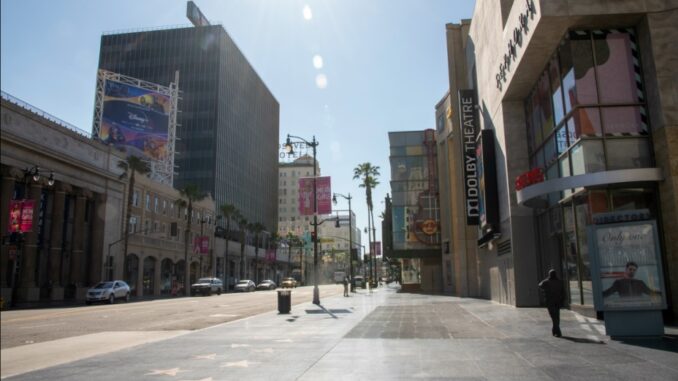 Reprinted from The Hollywood Reporter by Chris Gardner on May 19, 2020.
Los Angeles County has a new target date in mind for a "safe reopening" of all businesses and the economy: July 4.
The date was revealed Tuesday in a press release issued by Board of Supervisors chair Kathryn Barger following the second meeting of the Los Angeles County Economic Resiliency Task Force, a group comprised of the Board of Supervisors and leaders from different industries throughout the county.
By July 4, there could be "full or staged" reopening of all businesses such as retail, restaurants and malls, areas of the economy that have been hard hit during the COVID-19 pandemic. It is unclear where movie theaters fall in reopening, though The Hollywood Reporter reached out to Barger for comment. As part of Tuesday's meeting, Los Angeles County Economic Development Corp. president Bill Allen said that the county has seen 1 million unemployment claims filed and that 75 percent of projected job losses are from individuals who make less than $50,000 per year in areas such as restaurants and retail companies.  …