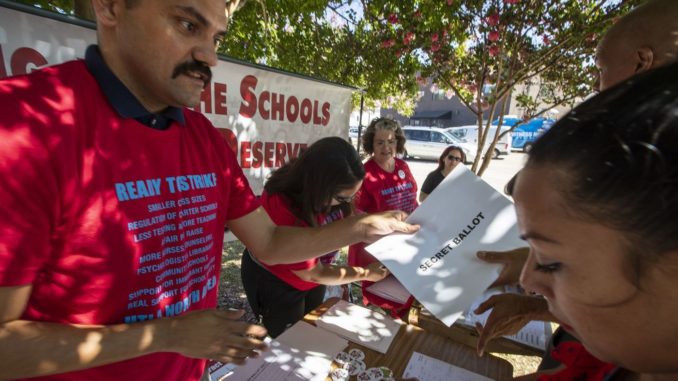 Reprinted from The Los Angeles Times by Howard Blume on August 31, 2018.
Members of the Los Angeles teachers union have voted overwhelmingly to authorize a strike, the union announced Friday.
Tensions continue to build over contract negotiations. The union and school district lately have accused each other of acting illegally.
A strike authorization does not mean that a strike will occur, but it gives the union's board of directors the power to call a walkout without returning to the membership for approval. The authorization was expected; the main unknown was the size of the mandate — and it was considerable, which was widely expected.
About 81% of teachers cast ballots. Of those, 98% voted for the authorization, according to preliminary totals. …