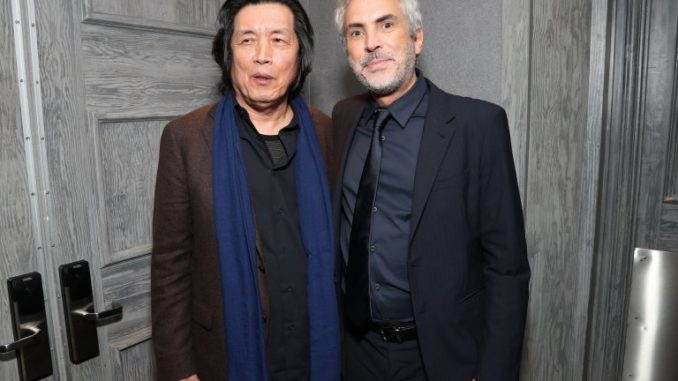 Reprinted from The Hollywood Reporter by Scott Feinberg on January 13, 2019.
There were no surprise winners at the 44th Los Angeles Film Critics Association Awards ceremony on Saturday night — the results were determined and announced back on December 9 — but it was nevertheless striking to see the podium at this event occupied, for much of a three-plus-hour gathering, by filmmakers of Asian descent and/or filmmakers gushing about making movies with Netflix, which is often portrayed as the Big Bad Wolf of the film industry.
Addressing a packed ballroom at the InterContinental Hotel in Century City, Claudia Puig, the president of the 60-critic organization (13 members are female), noted early on that this year's group of winners was the most diverse in the organization's history, with 14 of the 18 winners women and/or people of color. "Film transcends borders," she emphasized — one of many speakers' thinly veiled references to the ongoing government shutdown over President Donald Trump's insistence on getting funding for a border wall.
With regard to Asian representation, I have never seen a stretch of a Hollywood awards show like the one during which prizes were presented, more or less consecutively, to Burning's Lee Chang-dong and Shoplifter's Hirozaku Kore-eda (who tied for best foreign language film), Minding the Gap's Bing Liu (best film editing, shared with Joshua Altman), The Rider's Chloe Zhao (New Generation Award, in absentia), Shirkers' Sandi Tan(best documentary/nonfiction film) and Hayao Miyazaki (Career Achievement Award, in absentia). As for non-directors, Burning's Steven Yeun was awarded best supporting actor honors. …