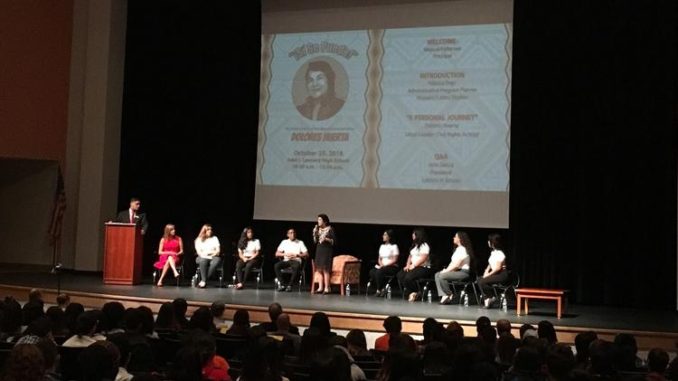 Reprinted from The Sun Sentinel by Austen Erblat on October 26, 2018.
Speaking to a crowd of over 200 people, labor and civil rights activist Dolores Huerta urged the group of mostly students to get involved in their community and school, organize around causes they are passionate about and when they're old enough, vote.
The activist and co-founder of The United Farm Workers Labor Union spoke at John Leonard High School in Greenacres about a variety of issues including politics, racism, sexism, the labor movement and the importance of getting involved.
"I just want to say to all of the students here, you know how all the times they say 'teenagers and kids are the future?' Well, you know what? You are the present also," she said. "Sometimes they say you have to wait until you graduate high school to make a difference in the world; no, you can make a difference in the world even now." …