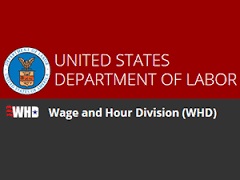 Reprinted from The San Francisco Chronicle by Joyce Rosenberg on March 11, 2019.
The Labor Department has issued its long-awaited proposed regulations on overtime. The proposal would raise the pay threshold at which workers would be exempt from overtime to $35,308 from the current $23,660.
The proposed rules, which the department says would make more than 1 million workers eligible for overtime, are most likely to affect workers with jobs like shift supervisor or assistant manager at restaurants, retailers and manufacturing companies. While they affect workers at companies of all sizes, small businesses that have less of a revenue cushion are likely to more keenly feel the impact of higher overtime costs than larger businesses would.
The proposal revises rules written during the Obama administration that would have doubled the pay threshold at which workers would be exempt from overtime to $47,476. The Trump administration proposal is about halfway between the current threshold, which has been in effect since 2004, and the Obama administration rules, which would have affected an estimated 4.2 million people. The Obama regulations were scheduled to take effect in 2016 but were put on hold by a federal lawsuit. …