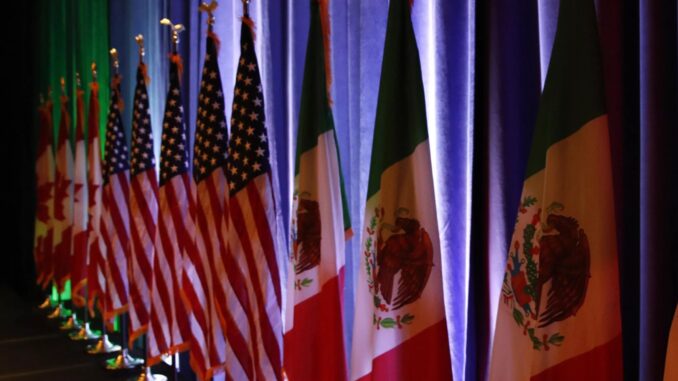 Reprinted from The Yakima Herald by Mai Hoang on September 29, 2017.
Labor was a major talking point during the third and latest round of renegotiation talks for the North American Free Trade Agreement in Ottawa last week.
There, US trade negotiators continued to push for a proposal on labor standards that would address low pay and lax labor standards in Mexico.
But Lynne Dodson, secretary-treasurer of the Washington State Labor Council, says while trade agreements of late, such as the Trans Pacific Partnership, have included labor standards like those prohibiting child or forced labor, what matters more is whether such standards will be enforced.
"Even those that have good labor language … there's no enforcement mechanism," said Dodson, whose organization provides assistance to unions statewide.
Several years ago, the AFL-CIO attempted to address worker abuses, including numerous worker deaths, in Guatemala by filing a complaint. In that grievance, union officials argued the country had violated labor standards outlined in the Central America Free Trade Agreement, or CAFTA. The US agreed to proceed with the case. It went on for several years before a CAFTA panel ruled earlier this year that while there was evidence of worker abuses there was no proof it interfered with trade between the US and Guatemala.
Dodson said that is a flawed premise. …