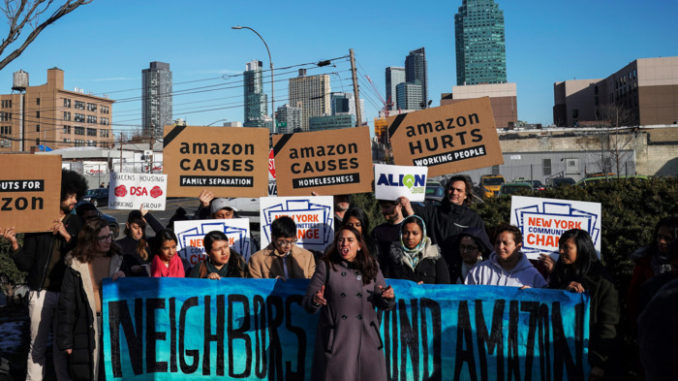 Reprinted from The Hill by Sylvan Lane on July 15, 2019.
Major US labor unions called on consumers to boycott Amazon during its annual "Prime Day" sale Monday and expressed solidarity with striking workers at a suburban Minnesota warehouse for the online retailer.
Labor leaders and activists urged online shoppers not to buy from Amazon or its affiliates as the company offers discounts of up to 70 percent on thousands of products to members of its Prime services on Monday and Tuesday.
The AFL-CIO, the United Food and Commercial Workers International Union (UFCW), and the Communications Workers of America (CWA) have asked would-be Amazon customers to stand with warehouse workers and delivery drivers in calling for safer working conditions.
"Before you rush out and start shopping and filling that cart, I hope you'll take a minute to think about the working people who are working behind the scenes to make those deliveries happen today," said AFL-CIO Secretary-Treasurer Liz Shuler in a Monday video. "Show Amazon that Prime Day is not just for shopping, it's for respecting the rights of work." …