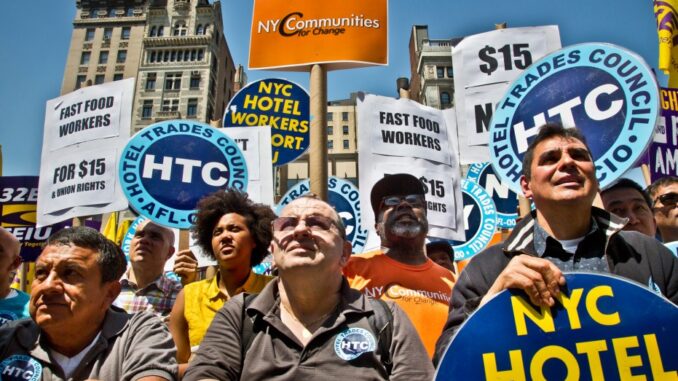 Reprinted from The Wall Street Journal by the Associated Press on October 29, 2017.
Labor unions are leading the fight against a New York ballot measure to hold a constitutional convention. They argue that it's just too risky to tinker with the state's governing document and threaten existing protections for worker's compensation, unemployment benefits and collective bargaining.
But convention supporters say the November 7 ballot measure is a chance to address some of New York's most pressing problems, such as chronic corruption and high taxes. They say unions are just trying to hang on to the status quo.
New York voters are automatically asked every 20 years whether they want to call a convention, where delegates would consider changes to the governmental blueprint. If a convention is approved, it would be held in 2019 and any changes would have to be ratified by voters.