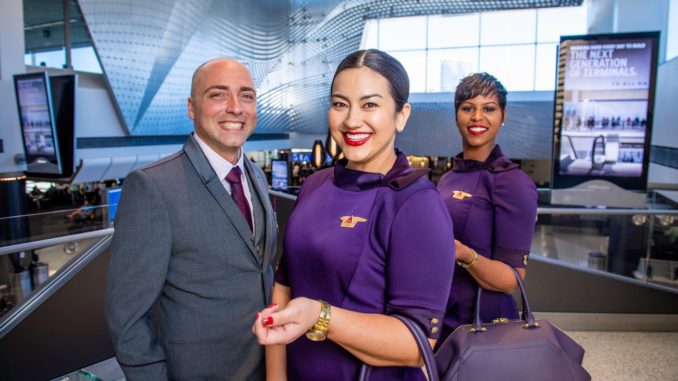 Reprinted from Business Insider by David Slotnick and Mark Matousek on November 7, 2019.
Delta is the biggest airline in the US to have flight attendants who are nonunion. But that may be about to change.
The country's largest cabin crew union, the Association of Flight Attendants-CWA (AFA-CWA), announced that it is starting a membership drive in an effort to organize Delta's 25,000 flight attendants.
The drive comes as Delta has reported strong performance over multiple quarters, and as the airline says it plans to hire 12,000 new employees by 2020, including at least 1,000 flight attendants.
Delta flight attendants previously voted against unionizing in 2002, 2008, and 2010. But Sara Nelson, president of the AFA, says she believes the current economic and social landscape will lead to a different outcome this time. …