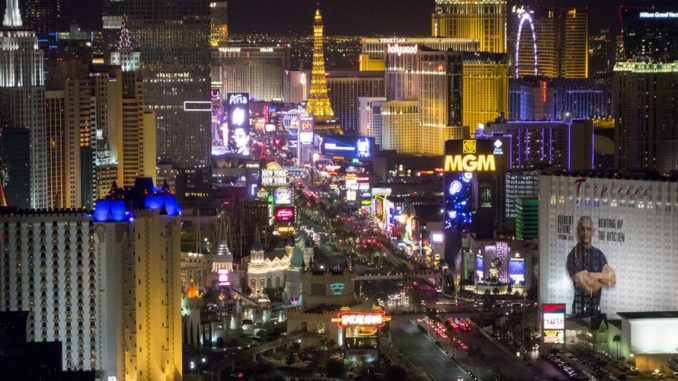 Reprinted from NBC News by Phil Helsel, Maura Barrett and Kurt Chirbas on May 31, 2018.
The labor contracts of 50,000 workers at Las Vegas' Strip and downtown casinos expired at midnight Thursday, raising the prospect of a strike.
They include bartenders, food and cocktail servers, porters and cooks at 34 casino resorts who are members of 
the Culinary Union
. By 4:30 a.m. ET on Friday, the union had not called for an actual walkout.
Last week, 25,000 unionized workers voted 99 percent in favor of authorizing a strike should their contracts expire.
Caesars Entertainment Corporation and MGM Resorts International — as well as other properties including Caesars Palace, the Bellagio, the MGM Grand, Excalibur and Luxor — are all potentially affected. …