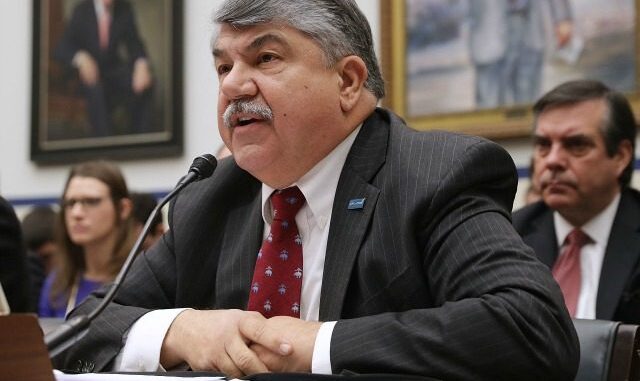 Reprinted from The New York Times by The Associated Press on June 28, 2017.
AFL-CIO President Richard Trumka says the labor organization is running ad and social media campaigns in five key states to kill the stalled Senate health care bill outright.
Trumka told reporters in a conference call Wednesday that the bill would deprive millions of working people of health insurance. The federation is running thousands of ads to pressure Senate Republicans in Alaska, Ohio, West Virginia, Nevada and Maine. He is urging Sen. Lisa Murkowski of Alaska to join other Republicans in opposing the bill.
Senate Republican Leader Mitch McConnell postponed consideration of the bill the after it failed to get enough GOP support to even begin debate. He said majority Republicans want to try again later in July. …