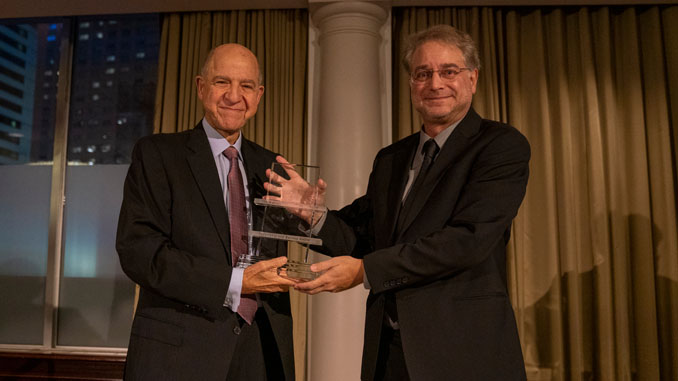 by Jeff Burman • photos by Sarah Shatz
Re-recording mixer Lee Dichter, CAS, was presented the Motion Picture Editors Guild's Fellowship and Service Award at the Sheraton New York at Times Square on Saturday, October 20. Some 200 friends, colleagues, mentees and well-wishers were on hand to honor the ninth recipient of the Guild's highest honor.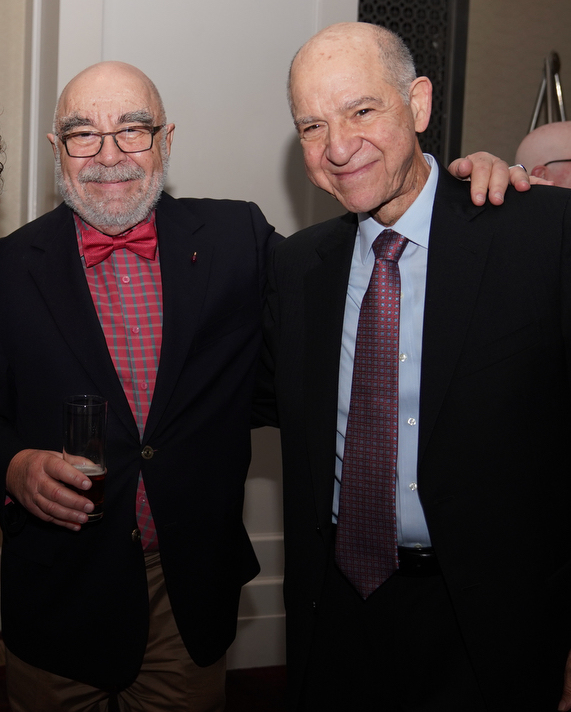 The presentation ceremony and dinner began with Guild National Executive Director Cathy Repola welcoming the crowd before turning over the microphone to Guild President Alan Heim, ACE. Heim described the qualities the award represents: Professionalism, Collaboration, Mentorship, Generosity of Spirit and Commitment to the Labor Movement. Dichter clearly upheld these qualities, having been a much-sought-after mixer who worked with directors like Sidney Lumet, Nora Ephron, Robert Altman, Errol Morris, Mike Nichols, the Coen brothers, M. Night Shyamalan, Julie Taymor, Lasse Hallström, Jim Sheridan, Alan Pakula, Woody Allen and Ken Burns.
Dichter worked on literally hundreds of feature films, as well as many prominent documentaries, such as Harlan County USA, The Fog of War, The Times of Harvey Milk, From Mao to Mozart, Pumping Iron and The Civil War. He also mentored dozens of his fellow mixers. Nearly 80 of Dichter's friends and colleagues wrote glowing tributes to him, which were published in the evening's program book.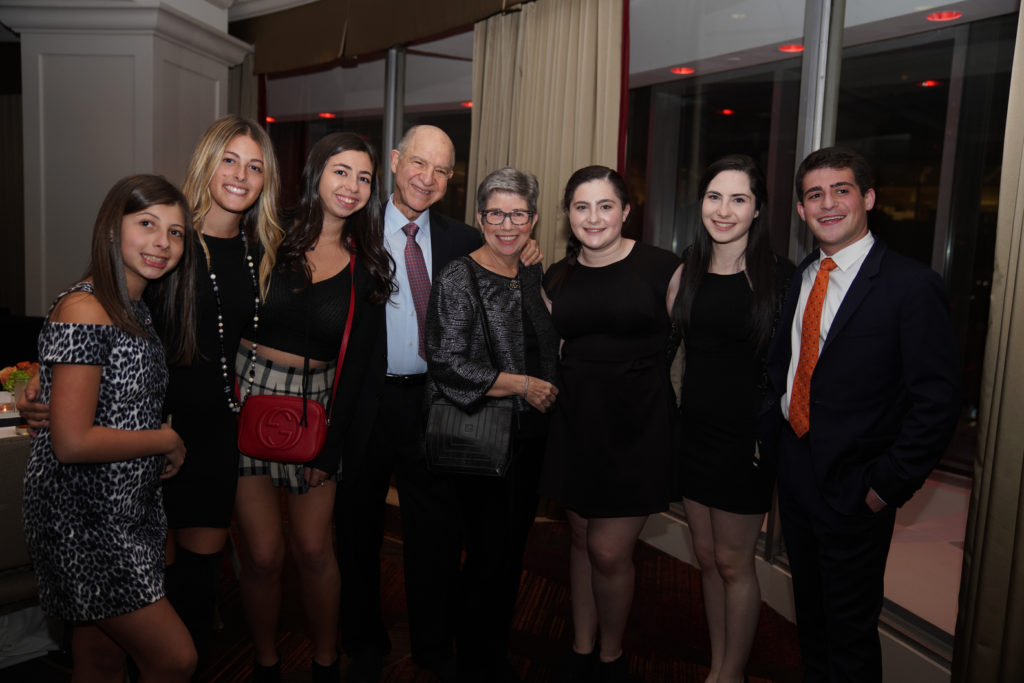 According to Heim, "Lee Dichter's effect on his peers has been described as huge. He has been called 'the guy in New York.' He has gravitas. You want a quote?" asked Heim. "A fellow mixer, Reilly Steele, with over 180 credits, said:
"'When I think of Lee, two things immediately come to mind. Of course, he is a superb mixer, to the extent that he can surprise and impress his peers, daily — this mixer for instance — and he is a warm, caring person. Lee is friendly and respectful to everyone. In a work situation he will treat a messenger as politely as he does the film's producer. Of course, this makes him everyone's favorite to work with. To give you an idea, if you've never met Lee, imagine if Tony Bennett were a mixer — 20 years or so younger. Not bad, right? First class in every way!'"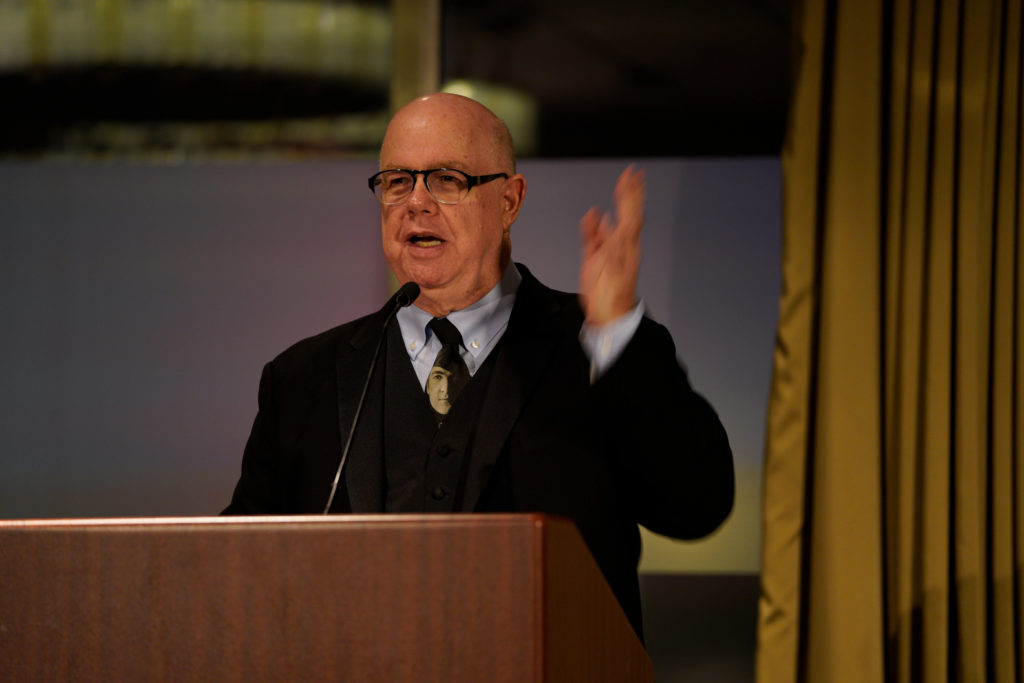 Heim also made note of the significance of the Fellowship and Service Award ceremony being held in New York for the first time in its 11-year history, and acknowledged his own roots there. Heim had worked as a picture editor with Dichter on Bob Fosse's Star 80 in 1983.
The Guild President then introduced a tribute reel compiled by re-recording mixer Larry Blake. Burns, Allen and Nichols were among many filmmakers who generously acknowledged Dichter's technical skills and personal generosity in the video.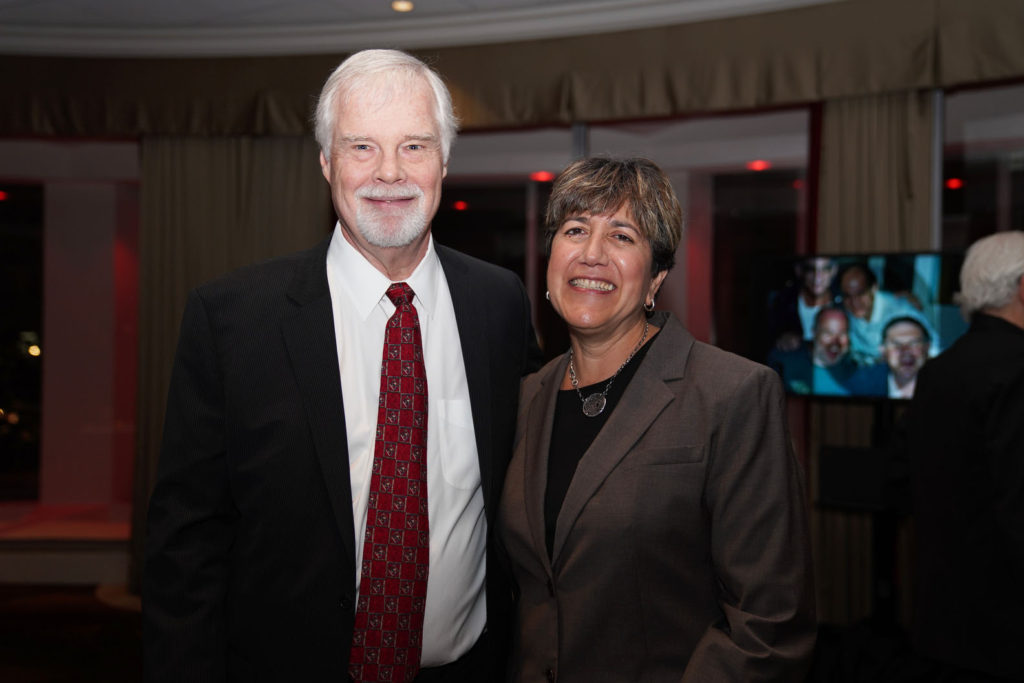 Ron Kutak, the Guild's National Executive Director Emeritus, reminded guests of Dichter's involvement in the IATSE's campaign to organize the New York audio facility Sound One, at the time the premier mixing house in New York. He also kidded the guests that "at least five people" claimed responsibility for Dichter being chosen as the recipient of this award.
Following Kutak was picture editor Andrew Mondsheim, ACE, who talked about his friendship with Dichter, as well as the mixer's technical mastery and unflappable grace on the mixing stage. He also lovingly praised Dichter as "a geek among a secret society of geeks." Mondshein concluded his tribute by presenting the Fellowship and Service Award to Dichter.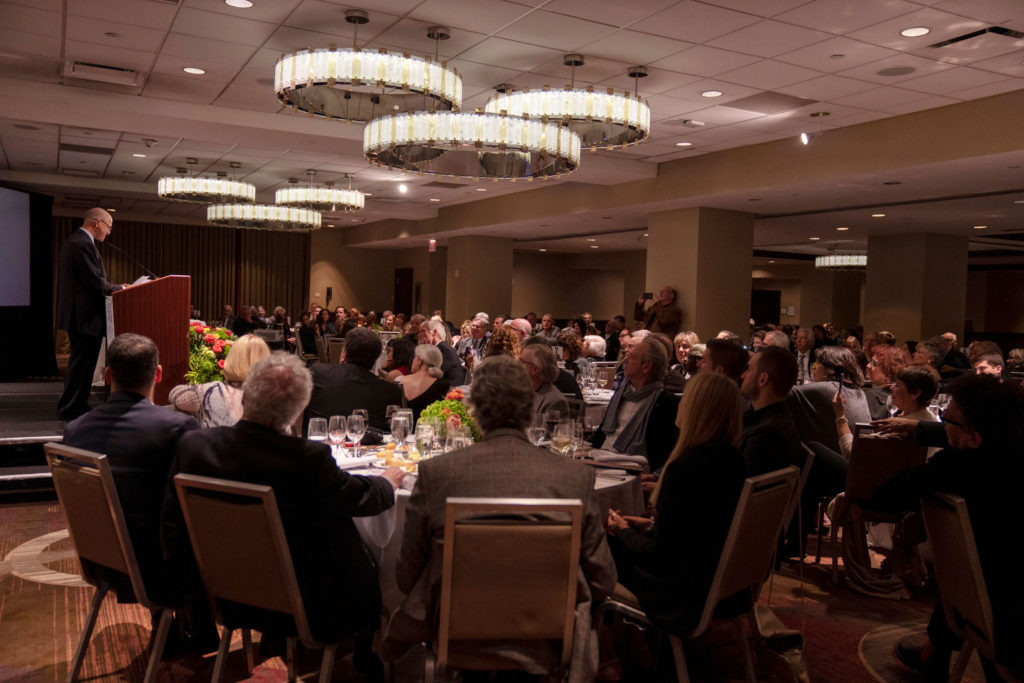 Lee Dichter, at podium, addresses the audience upon accepting the Fellowship and Service Award.
Dichter spoke to the adoring room about his deep roots in the New York film community, dating back three generations. He also discussed his determination to master the technical parts of his craft, and his conscious efforts to put everyone at ease on his mix stage.
Truly moved by the tribute and award, Dichter was the epitome of modesty and good grace.