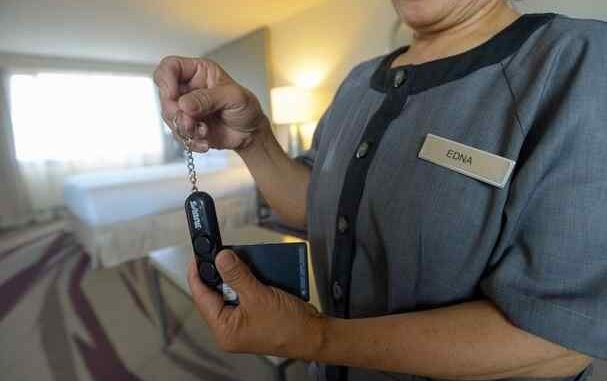 Reprinted from The Long Beach Press-Telegram by Andrew Edwards on September 16, 2017.
Long Beach's City Council is poised to order big changes for one of the city's most significant industries, with a proposal to change work rules at major hotels scheduled to come up for debate Tuesday.
Four of the city's nine council members are asking the city's legal office to draft a new ordinance governing work rules for hotels with 100 or more rooms. Councilwoman Lena Gonzalez is the lead sponsor behind the request for a new law.
"We know that our local hotel workforce services over 5,000 rooms daily while experiencing unpredictable situations day in and out," Gonzalez said in a statement. "As Long Beach moves forward, we must not forget to move ahead without extending dignity and respect to our Long Beach hotel workers."
Gonzalez's office declined to grant an interview or to answer specific questions.
The proposal follows labor activists' demands for worker protections — particularly for hotels' female employees — based on their claims that demanding requirements and even criminal-minded guests result in hotels becoming dangerous places for hospitality workers.  …