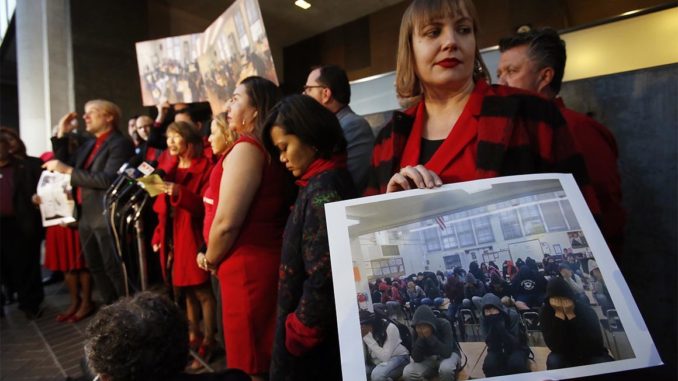 Reprinted from Politico by Kimberly Hefling on January 13, 2019.
Thousands of Los Angeles teachers plan to strike Monday — raising the possibility of a new wave of "educator spring" activity resurrected in the blue state of California.
The labor unrest in LA is reminiscent of statewide teacher walkouts last year in the red states of West Virginia, Kentucky, Oklahoma and Arizona that had teachers standing up to their state legislatures and governors — even though the battle in Los Angeles features a more traditional labor fight that pits the United Teachers Los Angeles union against district leaders.
The fight is being watched closely in California and elsewhere to see if it is a harbinger of similar teacher labor action in the rest of the state or the nation and whether it could help prod California lawmakers to dedicate more funds for K-12 schools. Newly inaugurated Governor Gavin Newsom told reporters earlier this month that the magnitude of the issues in LA was "profound" — particularly given the size of the Los Angeles Unified School District — and that "the stresses that our teachers are facing are real." …