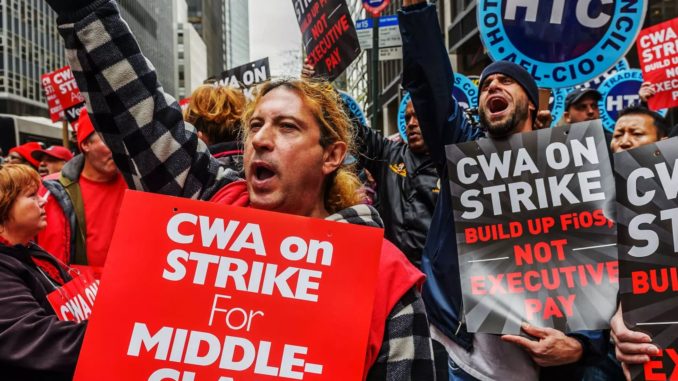 Reprinted from Vox by German Lopez on August 19, 2019.
"On November 17, 2017, right after the Vox Media editorial staff started a push to unionize, I sent out my worst tweets of all time," writes German Lopez in Vox. "'I am against #VoxUnion,' I wrote in one of the tweets. I wrote in another, 'Vox Media is a generous company (unusually so for digital media), and some people want to take advantage of that.'
"'I am generally fine with and even supportive of unions,' I concluded. 'Just not this one.'
"I wasn't convinced, based on my experience, that we needed a union to ensure the company treated us well. And I was worried that 'lazy' or bad workers could take advantage of union protections to stay on the job — something I feel that police unions, for instance, have helped do with even the worst cops.
"Almost immediately, I was barraged by much of lefty Twitter with a huge ratio. A few people tried to genuinely debate me, explaining that unions could be good for even workers who feel they are well off. But it was mostly insult after insult, and after a while, I stopped looking at my notifications. …