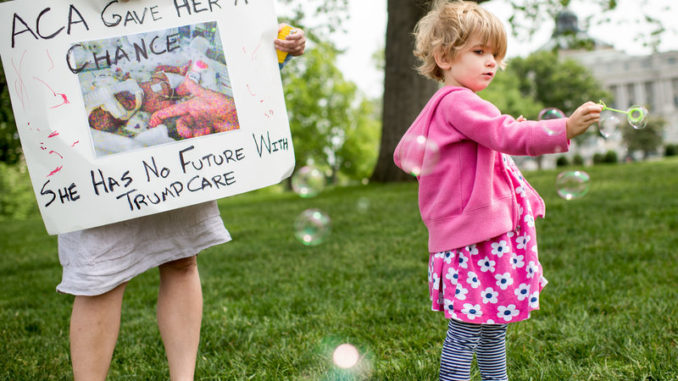 Reprinted from The New York Times by Robert Pear on June 19, 2018.
A sweeping new rule issued Tuesday by the Trump administration will make it easier for small businesses to join forces and set up health insurance plans that circumvent many requirements of the Affordable Care Act, cutting costs but also reducing benefits.
President Trump, speaking at a 75th-anniversary celebration of the National Federation of Independent Business, said the new rule would allow small businesses to "escape some of Obamacare's most burdensome mandates" by creating new entities known as association health plans. …
Critics were not convinced. "This rule will erode the availability of affordable comprehensive coverage in most states' individual and small-group markets," said Keysha Brooks-Coley, a vice president of the lobbying arm of the American Cancer Society. …
Lower Costs, Fewer Benefits in New Health Insurance Option
Reprinted from The New York Times by The Associated Press on June 19, 2018.
The Trump administration Tuesday rolled out a health insurance option for small businesses and self-employed people that could lead to lower premiums but may also cover fewer benefits than current plans.
Labor Secretary Alex Acosta said the new "association health plans" will allow small business to pool their purchasing power, gaining access to some of the advantages that large employers have in the health insurance market.
"Today the Trump administration helps level the playing field between large companies and small businesses," Acosta said. "This expansion will offer millions of Americans more affordable health care options.
The new plans would retain the same protections for people with pre-existing conditions, older workers, and women, that large company plans now have, Acosta added. Details were expected later Tuesday. …