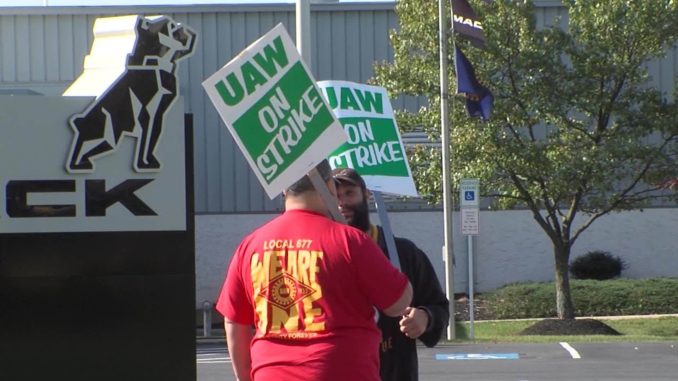 Reprinted from The Detroit News by Kalea Hall on November 4, 2019.
Mack Trucks workers represented by the United Auto Workers approved a new contract by a margin of more than 79%.
The agreement announced Monday comes after the UAW's 3,660 members employed at the manufacturer of heavy-duty trucks went on strike for nearly two weeks to fight for wage increases, job security, wage progression and health and safety issues.
The UAW said it got fair pay, benefits and job security protections for workers at the six Mack Trucks facilities in Pennsylvania, Maryland and Florida.
"The solidarity of Mack Truck workers on the picket line achieved significant wage increases, bonuses, job security protections and held the line on health care costs,"  Ray Curry, UAW Secretary-Treasurer and director of the UAW Heavy Truck Department. said in a statement.
The new four-year contract includes: a $3,500 contract signing bonus; a minimum of a 6% wage rate increase for all classifications; $1,000 lump-sum payments effective Oct. 3, 2021; automatic 401(k) contribution increases to 4%; no increase to weekly health care contributions; and no changes to the health care plan design. …