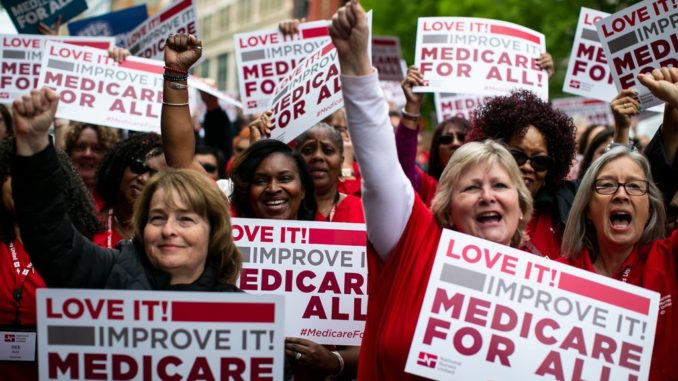 Reprinted from The New York Times by Reid Epstein on November 12, 2019.
The country's largest nurses' union will endorse Senator Bernie Sanders for president this week, a significant boost to his campaign from a major ally in the fight for his signature health care proposal.
The union, National Nurses United, fervently supported Sanders's last bid for the White House in 2016, and its members have been significant players in Democratic politics since then, showing up in red T-shirts to support Sanders's progressive allies in intraparty battles. They have also canvassed neighborhoods in swing congressional districts, urging voters to get behind "Medicare for all," Sanders's plan for a nationalized health insurance system.
"We know what we have done and what it takes to bring about fundamental change, and it's massive organizing and a mass movement," said Jean Ross, a co-president of the union. "Of all the candidates, Bernie is the one who understands that." …