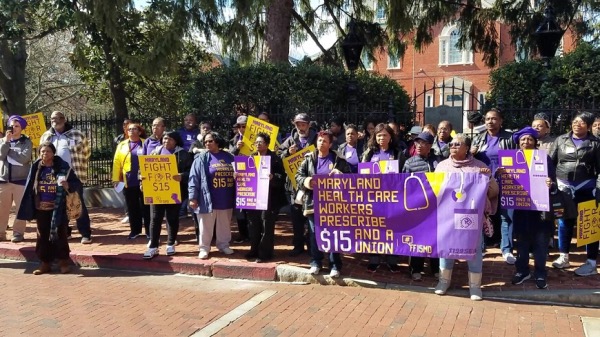 Reprinted from The Washington Post by The Associated Press on March 14, 2019.
The Maryland Senate has passed a measure to increase the state's minimum wage to $15 an hour by 2025.
The Senate voted 32-15 along party lines on Thursday for the bill. Democrats who control the General Assembly have made the measure a priority this session.
The House also has approved raising the minimum wage to $15, but the chambers have passed different versions of the legislation.
For example, the Senate bill gives businesses with fewer than 15 employees until 2028 to comply. …