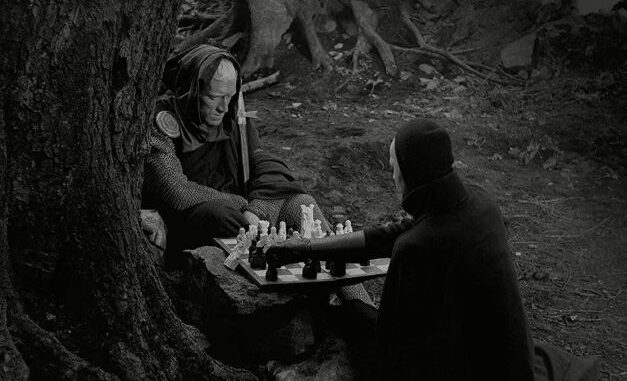 Reprinted from The New York Times by Robert Berkvist on March 9, 2020.
Max von Sydow, the tall, blond Swedish actor who cut a striking figure in American movies but was most identified with the signature work of a fellow Swede, the director Ingmar Bergman, died on Sunday. He was 90.
His wife, Catherine von Sydow, confirmed the death in an emailed statement. No cause was given. The Swedish newspaper Aftonbladet said he died in Provence, France.
Widely hailed as one of the finest actors of his generation, von Sydow became an elder pop culture star in his later years, appearing in a Star Wars movie in 2015 as well as in the sixth season of the HBO fantasy-adventure series Game of Thrones. He even lent his deep, rich voice to The Simpsons. …