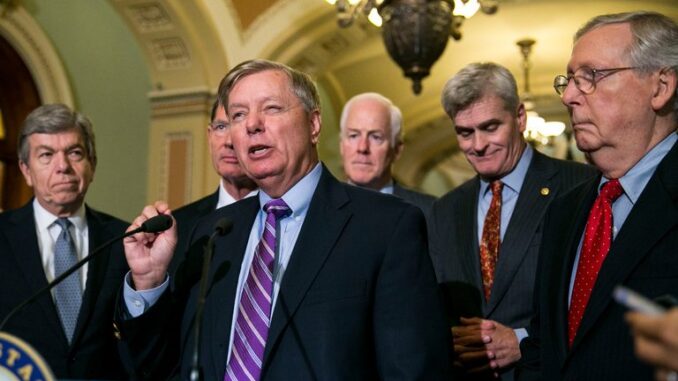 Reprinted from The New York Times by Thomas Kaplan on September 26, 2017.
Senate Republican leaders on Tuesday officially pulled the plug on the latest plan to repeal the Affordable Care Act, scrapping a planned vote on the measure and effectively admitting defeat in the last-gasp drive to fulfill a core promise of President Trump and Republican lawmakers.
The decision came less than 24 hours after a pivotal Republican senator, Susan Collins of Maine, declared firm opposition to the repeal proposal, all but ensuring that Republican leaders would be short of the votes they needed.
"We haven't given up on changing the American health care system," Senator Mitch McConnell of Kentucky, the majority leader, said. "We are not going to be able to do that this week, but it still lies ahead of us, and we haven't given up on that." …