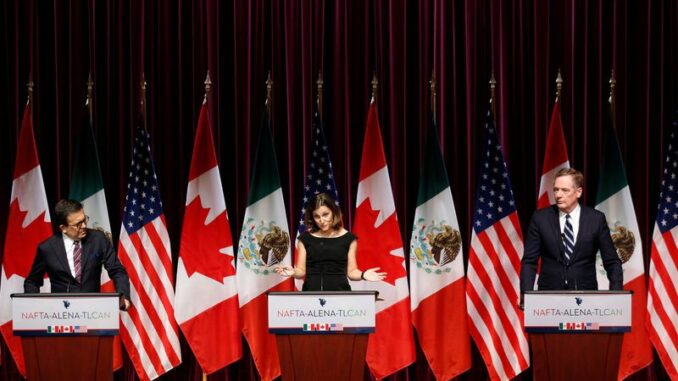 Reprinted from The New York Times by Reuters on February 21, 2018.
Tensions over Mexico's labor standards will not prevent the signatories to the North American Free Trade Agreement (NAFTA) from reaching an accord to overhaul the deal, the country's labor minister said on Wednesday.
Negotiators from the United States, Canada and Mexico are due to meet in Mexico City from February 25 to March 5 for the next round of talks to rework NAFTA, with several major sticking points still casting doubt over the future of the accord.
Foremost among them are US demands to secure a bigger chunk of the automotive business in North America, though unions have also relentlessly attacked Mexican labor standards and pay on the grounds they undermine working conditions in the region. …