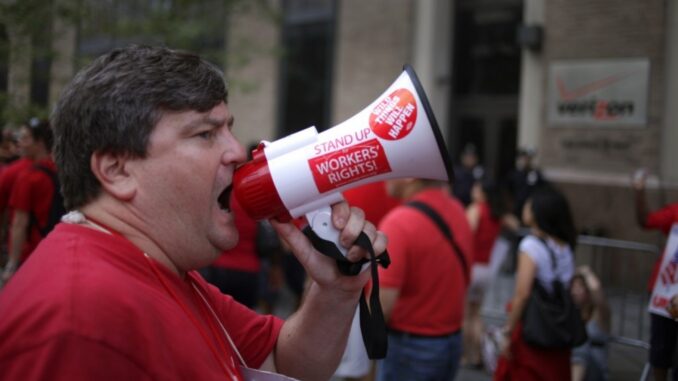 Reprinted from The Washington Post by Harold Meyerson on November 23, 2016.
"As Pennsylvania, Ohio, Michigan and Wisconsin – states that once were the stronghold of the nation's industrial union movement – dropped into Donald Trump's column on election night, one longtime union staff member told me that Trump's victory was 'an extinction-level event for American labor,'" writes Harold Meyerson in The Washington Post."
"He may be right.
"A half-century ago, more than a third of those Rust Belt workers were unionized, and their unions had the clout to win them a decent wage, benefits and pensions. Their unions also had the power to turn out the vote. They did — for Democrats. White workers who belonged to unions voted Democratic at a rate 20 percent higher than their non-union counterparts, and there were enough such workers to make a difference on Election Day.
"That's not the case today. Nationally, about 7 percent  of private-sector workers are union members, which gives unions a lot less bargaining power than they once had, and a lot fewer members to turn out to vote. The unions' political operations certainly did what they could: An AFL-CIO-sponsored Election Day poll of union members showed 56 percent had voted for Hillary Clinton and 37 percent for Trump, while the TV networks' exit poll showed that voters with a union member in their household went 51 percent to 43 percent for Clinton, as well. In states where unions have more racially diverse memberships, Clinton's union vote was higher (she won 66 percent of the union household vote in California). …