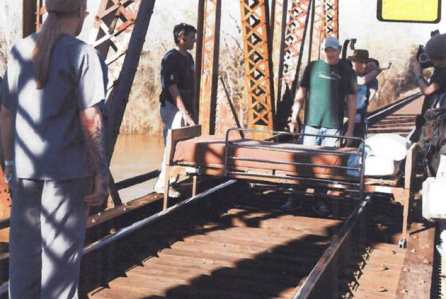 Reprinted from Deadline Hollywood by Anita Busch on October 21, 2016.
New, un-redacted information revealing what specific supervising crew members did (or did not do) on the set of Midnight Rider has been put into a Department of Labor court filing to refute producer Film Allman's claim that it was not guilty of a "willful safety violation." The brief asks the 11th Circuit Court of Appeals to uphold "in its entirety" the Occupational Safety & Health Review Commission decision that slapped Film Allman with the violation and a fine for its actions on the set of the Gregg Allman biopic that led to the death of camera assistant Sarah Jones.
Film Allman has not only been fighting OSHA, but Miller and his attorneys are also attempting to blame CSX for liability in civil court as they fight against their own insurer New York Marine, which says it is not responsible for losses due to a criminal act.