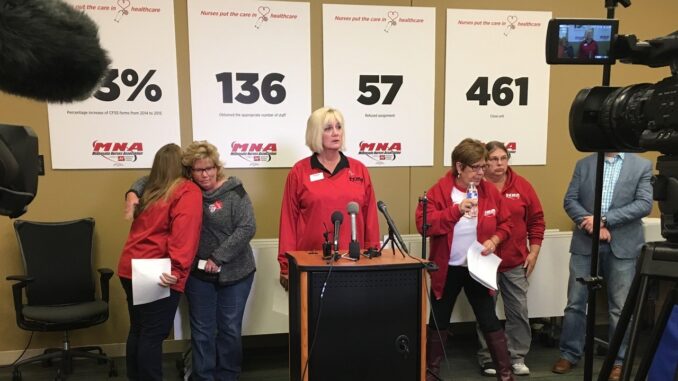 Reprinted from The New York Times by The Associated Press on October 14, 2016.
Nurses at five Allina Health hospitals in Minnesota have voted to approve a labor contract, ending a strike that has dragged on for more than a month.
A majority of rank-and-file members of the Minnesota Nurses Association ratified the agreement Thursday, just days after Governor Mark Dayton intervened and called both sides back to the bargaining table.
The union and Allina Health said the nurses in the Twin Cities area will head back to work Sunday. About 4,000 nurses had been on strike since Labor Day. A weeklong strike was also held in June. Health insurance benefits were a major issue during nine months of labor negotiations. …
Under the contract, nurses agreed to move off their union-only health plans and onto a less expensive corporate insurance plan. But the company guaranteed the value of the union plan won't change through 2021, and it agreed to put up to $2,500 in nurses' health reimbursement or health savings plans if they make the switch to the corporate plan in the next five years. …