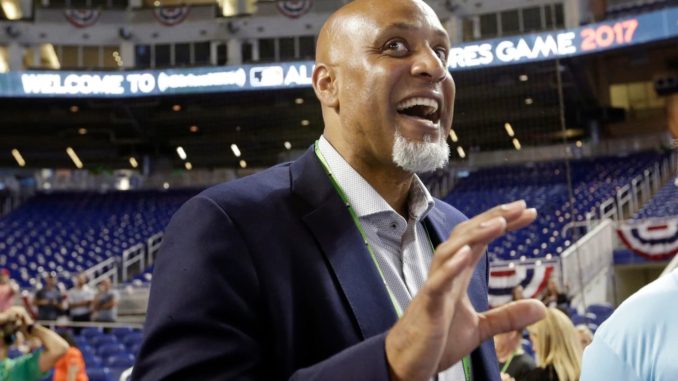 Reprinted from The Washington Post by Jake Seiner on March 18, 2019.
Union head Tony Clark lauded the Toronto Blue Jays on Monday for giving minor league players a 50 percent raise, and he hopes other clubs do the same.
Representatives from the players' association visited the Blue Jays spring training camp a day after The Athletic reported the team planned to boost pay for all minor leaguers, some making as little as $1,100 a month during the five-month season. By comparison, the major league minimum is $555,000 per year, and the top players make over $30 million annually.
Minor league salaries are paid by major league teams only during the season, so players do not get compensated during spring training or the offseason. Those who don't receive lucrative signing bonuses often struggle to afford meals, rent and basic equipment like cleats and bats. …