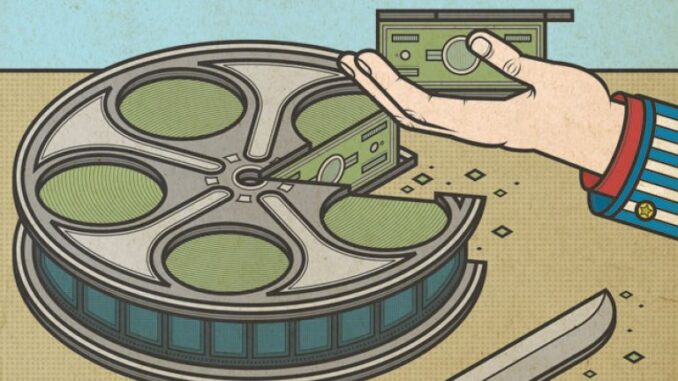 Reprinted from Deadline Hollywood by Anita Busch on January 16, 2017.
The Motion Picture Association of America released economic figures Tuesday culled from an analysis of data from the Bureau of Labor Statistics 2016 report — only made available in late 2017 — which shows that the American film and TV industry accounted for supporting 2.1 million jobs and 400,000 local businesses across this country. It says that the industry "continues to be a key driver of the U.S. economy, adding high quality domestic jobs and paying out $49 billion to local businesses across the country." But wages are — on average — about two-thirds higher than other industries in this country.
The 2.1 million jobs is up slightly from the 2 million the industry supported in 2015, the study showed. Total wages paid out by the industry also rose by $4B to reach $139B, with an average salary 42% higher than the national average. Direct industry jobs accounted for a total of $53B in wages. There were nearly 342,000 jobs in the core business of producing, marketing, manufacturing, and distributing movies and TV shows. The average salary was $90,000, or 68% higher than the average salary nationwide.
You can read more about the MPAA analysis here.
Also interesting is that Hollywood generated $20.6B in public revenues in 2016 from sales taxes on goods, state income taxes, and federal taxes including income tax, unemployment, Medicare and Social Security, based on direct employment in the industry. …