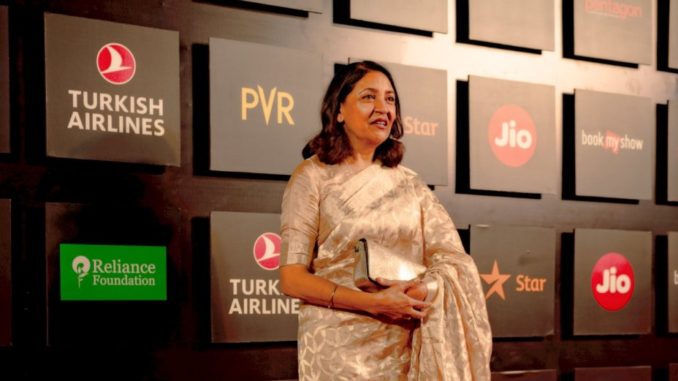 Reprinted from The Hollywood Reporter by Nyay Bhushan on October 18, 2019.
Amongst the usual hurly and burly of Mumbai, the 21st Mumbai Film Festival quietly got underway Thursday night with a moving tribute to Indian acting legend Deepti Naval and with organisers promising an exhaustive lineup of almost 190 films from 53 countries, including six releases from Netflix.
Understandably less glitzy in comparison to the milestone celebration the previous year, which saw the festival open in the shadow of the iconic Gateway to India monument, the event still had more than its fair share of Bollywood glamour with actress Soha Ali Khan hosting the event, with brisk charm, and a keynote speech from the newly minted chairperson of the festival organizing body Mumbai Academy of Moving Images, the immensely popular Bollywood star Deepika Padukone.
"Now more than ever before, we need to talk to each other and cinema is the best medium for doing that, said Martin Scorsese," Padukone said in her speech, adding, "Cinema has the power to make you feel not lonely even when you are, said Tom Hanks. And I couldn't agree more. Cinema has the ability to break preconceptions and open our eyes to stories and lives completely different from our own." …